This power might be all the protection I have.

A Song Below Water, Bethany C. Morrow
Title: A Song Below Water
Author: Bethany C. Morrow
Publishing Date: June 2, 2020
Publisher: Tor Teen
Genre: Fantasy
Age Range: YA
Content Warning: brief mention of self-harm
Synopsis: Tavia is already at odds with the world, forced to keep her siren identity under wraps in a society that wants to keep her kind under lock and key. Never mind she's also stuck in Portland, Oregon, a city with only a handful of black folk and even fewer of those with magical powers. At least she has her bestie Effie by her side as they tackle high school drama, family secrets, and unrequited crushes.
But everything changes in the aftermath of a siren murder trial that rocks the nation; the girls' favorite Internet fashion icon reveals she's also a siren, and the news rips through their community. Tensions escalate when Effie starts being haunted by demons from her past, and Tavia accidentally lets out her magical voice during a police stop. No secret seems safe anymore—soon Portland won't be either.
This was easily one of our most anticipated reads this month and I'm so freakin' happy to say that it didn't disappoint! Not only is A Song Below Water a fantastic read, it nuances the horrendous realities of Black womxn, even under supernatural circumstances. Along with sisterhood and kinship, siren and gargoyle mythos (as well as other supernatural faves), and complicated dad relationships, it's a Black, own voices fantasy. The question is, why would you not read this??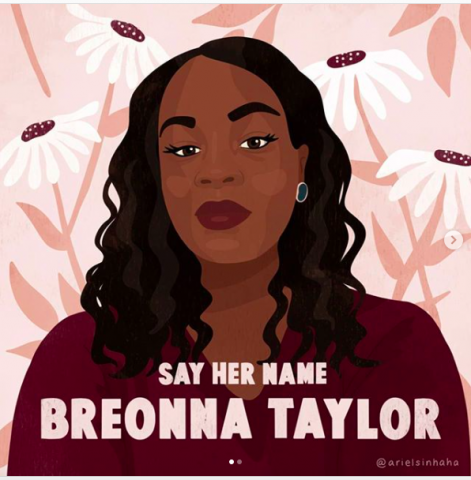 Reasons to Read A Song Below Water:
Let me repeat: Black, own voices fantasy that is unfortunately relevant to the reality of our world today. Along with A Song of Wraiths and Ruin, The Gilded Ones, and others on the Love Yo Shelf to-read list, A Song Below Water is one of the much-awaited Black fantasy stories for YA in the world. Growing up, I didn't see many fantasy stories starring BIPOC, and Black womxn as protagonists wasn't something I remember seeing at all. This is not to say that they didn't exist ten years ago! But when it came to what was on the shelves at my mainly Asian middle school, diverse fantasy came in the form of White girl with powers she didn't want but still managing to be the hero. Now let me be clear, I'm not recommending it for the pure reason of it being Black-centered fantasy, although I'm gonna tell you right now that you need more of it in your life. The fantasy aspect is so ingeniously written that it makes magic feel not so far away. If you're like me and hope that when you finish a book, the magic is somehow real and you've been awakened by reading the book, this is perfect (she says, singing in the shower, pretending she's a siren).
2. Mythology and supernatural creatures in contemporary context. This goes along with #1, but the worldbuilding around sirens and elokos and gargoyles in Portland??? I'm sorry, I just could not help but laugh and smile at both the contemporary descriptions of Portland and the PNW, and the underlying magical elements that were right below it. It was the kind of storytelling that builds up and you learn little things about the supernatural world as they come into play instead of throwing all the info at you at once. And one of my favorite parts was that it felt so well-researched. There were little nuances about each creature that I didn't know before, but still felt exactly right. ALSO, the fact that Bethany uses mythology to illustrate a supernatural hierarchy AND apply that to a racial hierarchy?? Shit is top tier. In this world, sirens are exclusively Black women and nobody knows why. Sirens are also the only supernatural beings with government-created power-neutralizing devices, and the only ones who inspire fear on such a large scale. The story starts with the murder of Rhoda Taylor, who is never actually confirmed as a siren, but the moment that she is suspected of being one, it suddenly becomes (even more) justification for her murder. On the other hand, elokos like Tavia's (White) kind-of-ex-boyfriend and his crew are beloved and able to exist publicly. I dare someone to tell me that that those stereotypes don't sound familiar.
3. Collective AND individual character identity development. The relationship between Tavia and Effie is officially one of my favorites (right next to Laila and Zofia – if you know, you know). From the very beginning, it's clear that they both rely on each other for some sense of stability, but as each faces their own issues, their identity changes and so does their relationship with each other. Rather than using those individual issues to separate them, Bethany uses that to fuel their connection to each other. They both understand that they can never fully understand, but it doesn't stop them from trying and being there! I cannot tell you how emotional this book made me, from identity development, to the cruel, harsh realities of the marginalized groups, to learning how to find and make a home in other people. It was such a good representation of growing together and apart, and still figuring out how to make it work for both Tavia and Effie.
4. Learning to come to terms with – and embrace – an initially unwanted identity. This was definitely the bit that got me the most. Tavia hates being a siren, and she even goes as far as trying to take her voice herself. For much of the book, she's trying to find her grandmother to ask her to take the power away from her. Tav's disgust with her power doesn't even come from just herself of the world's fear of sirens, but her own father's fear of her. To make things worse, he keeps Tav away from her grandmother, so she never learns how to use her powers, but that also means she never learns to control them. Eventually, with the siren trials going on with Rhoda Taylor, Tavia finds the power to use her voice instead of hiding it, effectively debunking the myth that marginalized people are somehow voiceless when in actuality, they've been terrorized and vilified into suppressing it *stares at hidden camera and mouths "America"*. On the other hand with Effie, she doesn't know exactly what she is, just that she has a past that keeps on haunting her, and that Eupehmia the Mer (the character she plays at the Ren faire) is the perfect way to suppress what she's actually becoming. Herself. Effie doesn't know what she is, and fears what she could become, while Tavia fears what she is and longs to be anything else. AKA, the perfect pairing in a journey of self-discovery.
If you need even more reasons to read A Song Below Water, reach out on twitter! In addition to reading this, please remember to show up in other ways for our Black community – everyone has a part in this. Donate and use your voice to lift up others, and also contribute in smaller ways. Make grocery runs, check in emotionally, share Black joy and don't let yourself or others forget the horror, and in true Love Yo Shelf fashion, support BIPOC authors always.
You can find A Song Below Water at the following links:
BooksaMillion | Book Depository | Indie Bound
Add it on goodreads!
With all my love, and a reminder to keep fighting the system, breaking the rules, and being 1% better than yesterday