The longest/shortest year ever is finally coming to an end, and I've already surpassed my original Goodreads challenge of reading at least 60 books!! This is a huge deal for me as I went nearly four years without reading much at all, and reading 50 books last year was a bit of a struggle, so I'm thrilled that I've seemed to find a good place with reading again. I've already bumped my goal up to 75, but since I just finished my 70th book, I think I'm going to try for 85-90 by January 1, 2021 – wish me luck!
At the beginning of the year, I set a goal of reading 41-50 books by Asian authors in 2020 as a part of the Year of the Asian Reading Challenge hosted by CW, Shealea, Lily, and Vicky. With a little under 2 months left to go to complete the challenge, I thought I'd do a little update on my progress!
YARC Progress as of Nov. 9, 2020
1. The Surprising Power of a Good Dumpling by Wai Chim (4/5 stars)
2. Scavenge the Stars by Tara Sim (5/5 stars)
3. The Perfect Escape by Suzanne Park (3/5 stars)
4. The Mermaid, the Witch, and the Sea by Maggie Tokuda-Hall (4/5 stars)
5. Unravel the Dusk by Elizabeth Lim (5/5 stars)
6. These Violent Delights by Chloe Gong (5/5 stars)
7. Vanessa Yu's Magical Paris Tea Shop by Roselle Lim (3.5/5 stars)
8. I'll Be the One by Lyla Lee (4.5/5 stars)
9. Where Dreams Descend by Janella Angeles (2.5/5 stars)
10. The Ghost Bride by Yangsze Choo (3.5/5 stars)
11. I Love You So Mochi by Sarah Kuhn (4/5 stars)
12. The Bone Shard Daughter by Andrea Stewart (4.5/5 stars)
13. The Dragon Warrior by Katie Zhao (4/5 stars)
14-19. Last Game volumes 1-6 by Shinobu Amano (4/5 stars)
20. When Dimple Met Rishi by Sandhya Menon (3/5 stars)
21. American Panda by Gloria Chao (3/5 stars)
22. The Fallen Hero by Katie Zhao (4/5 stars)
23. Caster by Elsie Chapman (4/5 stars)
24. Spell Starter by Elsie Chapman (3/5 stars)
25. Laura Dean Keeps Breaking Up With Me by Mariko Tamaki, illustrated by Rosemary Valero-O'Connell (4/5 stars)
26. Rent a Boyfriend by Gloria Chao (4/5 stars)
27. The Empress of Salt and Fortune by Nghi Vo (4/5 stars)
28. Jade City by Fonda Lee (4/5 stars)
So far, these are the books by Asian authors that I've read this year, earning me the Malayan Tapir badge! I'm still hoping to get the Asian elephant badge by reading 41-50 books, and I think I can get there by the end of 2020. I'm currently listening to There's Something About Sweetie by Sandhya Menon and plan on reading 10 Things I Hate About Pinky next, along with The Dragon Republic and The Burning God by R.F. Kuang (pray for me), plus so much more. I don't know if I'll meet my goal, but my year has been full of amazing books by authors of color, so regardless…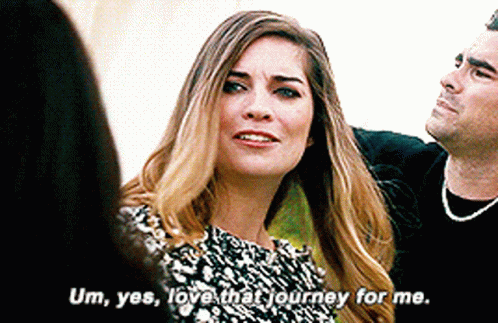 Are you participating in YARC 2020? How's your progress so far? What's on your TBR?
Let me know in the comments!